Locomotive Services has revived the INTERCITY brand with a new railtour company that will utilise its AC electric locomotives and Mk3 rolling stock for railtours which will predominantly run on the West Coast Main Line.

The INTERCITY brand effectively disappeared as a result of rail privatisation in 1997 when the INTERCITY sector of Britiah Rail was split into several new Train Operating Companies who were each awarded new franchises for running the high speed services. One of these new franchises was the high profile Virgin Trains who initially ran services on the West Coast line with its distinctive new livery.

British Rail first introduced the Inter-City brand in 1966 as a brand name for its long distance express passnger services. The brand was updated in 1987 for the 21st anniversary of INTERCITY, which adopted a revised livery which featured the INTERCITY logo in an upper case, serif italic font and a swallow logo. The so-called INTERCITY swallow livery is the livery that has been chosen by the new railtour company which has already repainted its 2 class 90 locomotives and class 86 and 87 in the distinctive colours. A rake of loco hauled Mk3 coaches, formerly operated by Anglia is being repainted to match the locomotives.

A programme of railtours has been announced with the first due to run on 21st November - Royal Scot - from London Euston to Glasgow Central hauled by class 90 electric no. 90001 'Royal Scot'.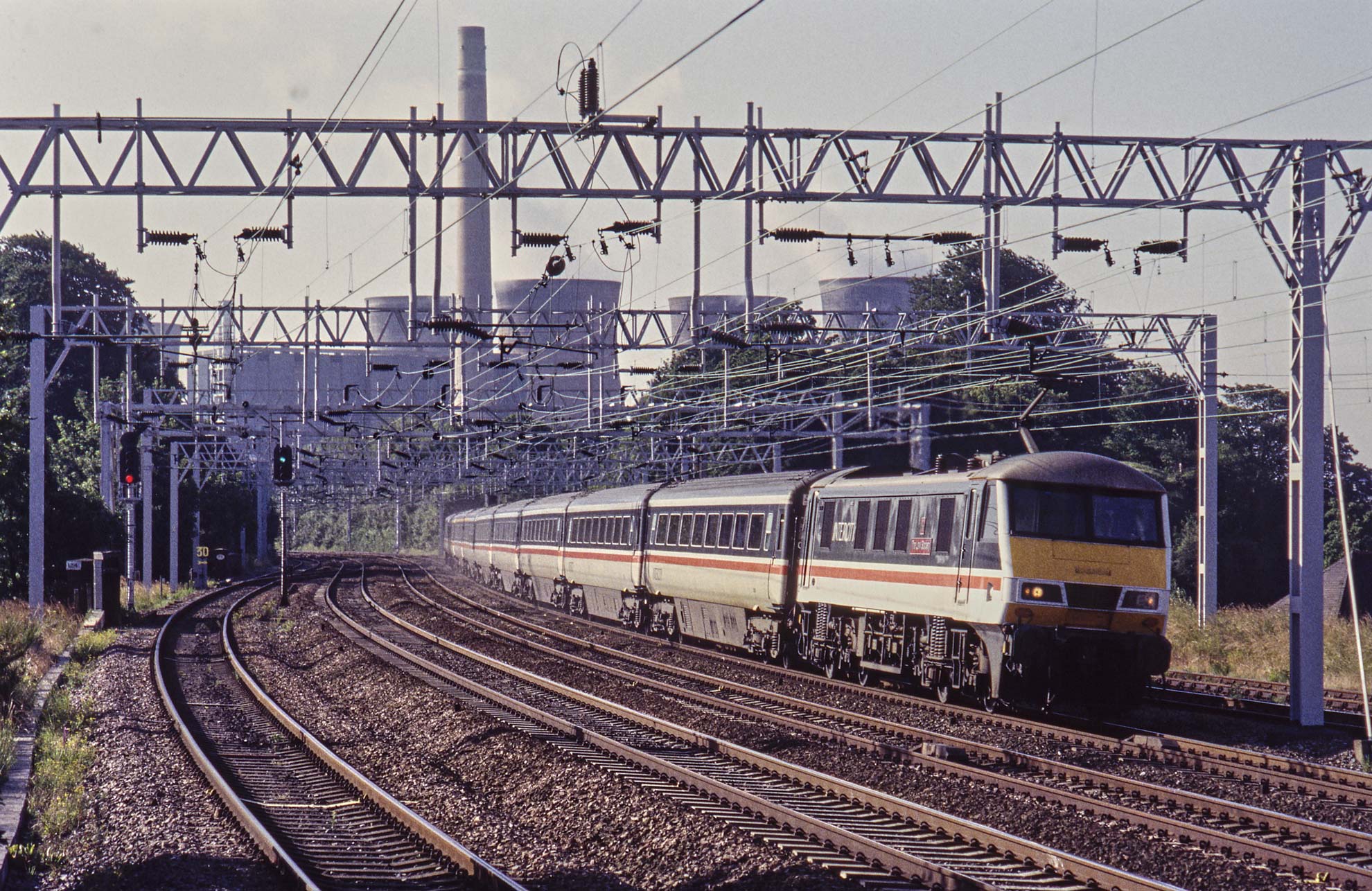 photo courtesy of INTERCITY
Crewe based Locomotive Services already operates Saphos Trains and Statesman Rail railtours, and has also recently formed 'Midland Pullman' to operate the newly acquired HST set that is currently being repainted into Midland Pullman livery.

Further information about INTERCITY railtours can be found by clicking here.